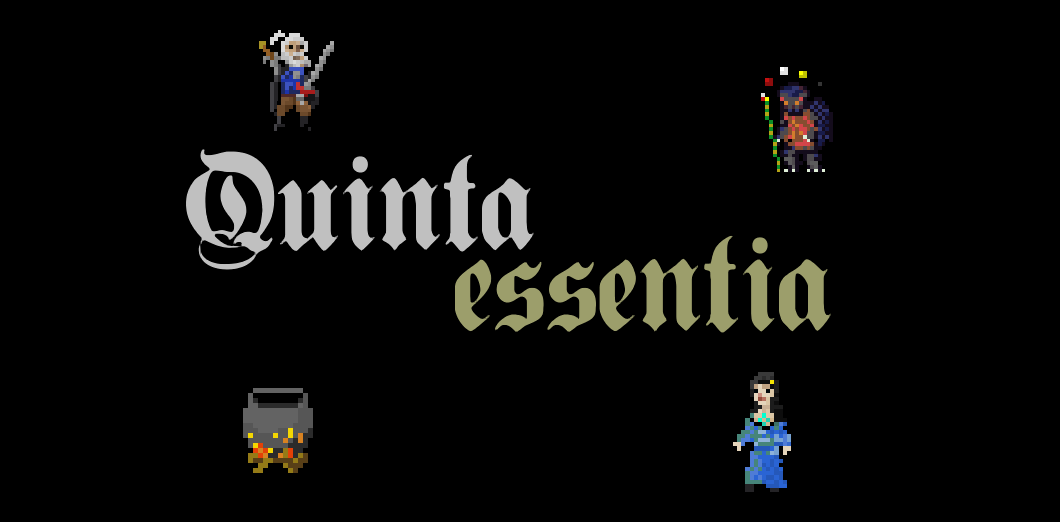 Quinta essentia
A downloadable roguelike for Windows, macOS, and Linux
In this game you are a witcher who has to work as much with alchemical instruments as with his sword.

Save your love from curse by preparing a legendary elixir called quinta essentia, the fifth essence. Ingredients can only be found at the magical island of Sulca, but it's full of monsters and you're not young anymore!
Not only the island is randomly generated, but also all the herbs with their looks and properties. Each time you have to look for different ways of creating powerful potions.
Took second place in 7DRL 2019 challenge.
If you liked this game, you may want to follow me on Twitter and also enjoy my 7DRL 2018 attempt called Artifex Gladii — a fencing roguelike placed in a dark world inhabitated by ratfolk and humans.